Round 1 and Round 2 Report
2016-07-20
1st and 2nd rounds of the "Lake Sevan 2016" are left behind. 3 of 5 games of the first round were decisive. Vidit Santosh Gujrathi, the winner of "Lake Sevan 2014, overcame Hovhannes Gabuzyan with black pieces. Vladislav Artemiev from Russia defeated Vladimir Onischuk representing Ukraine on move 41. The first round was victorious for Samvel Ter-Sahakyan (Armenia) as well. Our chess player took advantage over David Anton Guigarro (Spain). Duda Jan Krzysztof, who has the highest rating in the tournament, was competing against Samuel Sevian in the first round. An equal struggle was launched in this game, and a draw was agreed on move 46. The confrontation between Robert Hovhannisyan and Arman Pashikian also ended in a draw.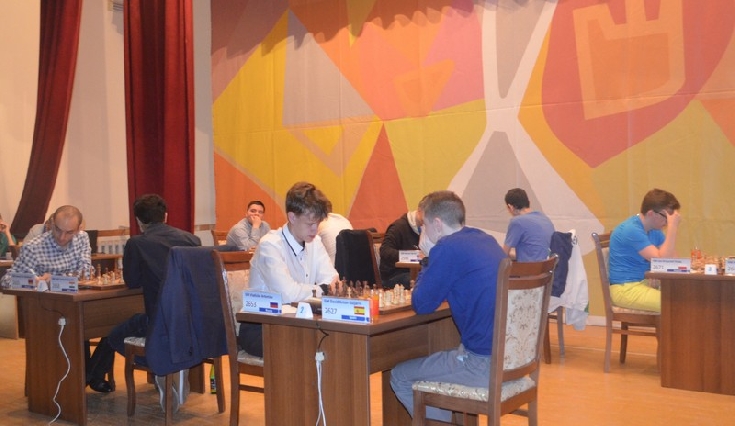 Three players celebrated victories in the second round. The second day of the tournament was not though successful for Armenian chess players. Hovhannes Gabuzyan lost in the game against Duda Jan Krzysztof, Vladimir Onischuk was stronger in the game against Arman Pashikian, and Robert Hovhannisyan was defeated by our compatriot Samuel Sevian who represents the USA. Our fourth representative Samvel Ter-Sahakyan who was competing with Vidit Santosh Gujrathi with black pieces had some advantage but the Indian Grandmaster acted flawless in the decisive moment and the match ended in a draw. The match Artemiev-Guijarro, the longest match of this round also ended in a draw.
Thus after the second round Samvel Ter-Sahakyan, Samuel Sevian, Vladislav Artemiev, Vidit Santosh Gujrathi and Duda Jan Krzysztof are leading the table with 1.5 points.
Useful links

chess-results.com

Weather in Martuni
Organizers