Round 3 Report
2016-07-20
The games of the third round of "Lake Sevan-2016" took place today, on July 20. Like in previous two rounds 3 of 5 games were decisive in this round as well. Hovhannes Gabuzyan, David Anton Guijarro and Robert Hovhannisyan celebrated their first victories at this tournament. Gabuzyan took advantage over one of the leaders of the tournament Samuel Sevian and got his first point.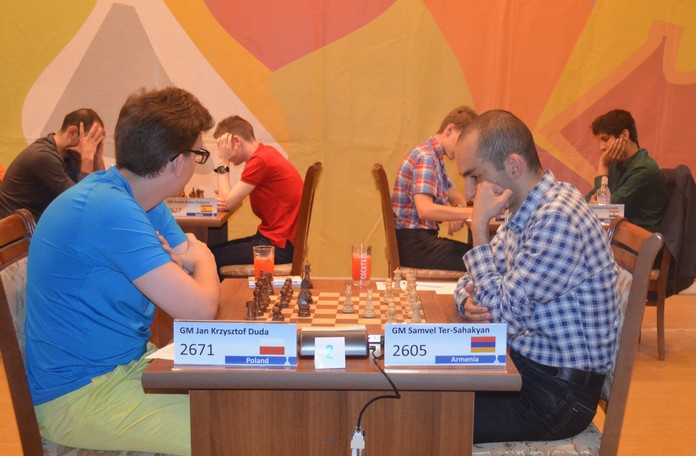 Robert Hovhannisyan defeated his opponent Vladimir Onischuk just in 40 moves. The longest match of the day was battle Pashikian-Guijarro where Spanish Grandmaster outplayed his opponent. Four leaders of the tournament faced each other in this round: first pair was Ter-Sahakyan-Jan-Krzysztof. During the game none of the opponents managed to gain advantage. The game had an equal flaw and ended in a draw. The next rivalry was between Artemiev and Santosh Gujrathi. The latter who was playing with black pieces got some advantage which though was not enough for victory.
After the third round Samvel Ter-Sahakyan, Vladislav Artemiev, Vidit Santosh Gujrathi and Duda Jan Krzysztof are leading the table with 2 points.
Useful links

chess-results.com

Weather in Martuni
Organizers